168 Games In 1 Super Mario Retro 2.8 Inch LCD 8 Bit AV Out Portable Console
- Digital multi-platform device , can connect to TV play.
- Come with a rechargeable lithium battery and a USB cable , 6 hours of continuous game play.
- Adapted AV cable to connect the console to your TV and play games on the big screen.
- It's a good gift for your children, friend both boys and girls will like it.
- Compact size and lightweight, convenient for carrying.
- 100% the item is inspected its quality before shipment.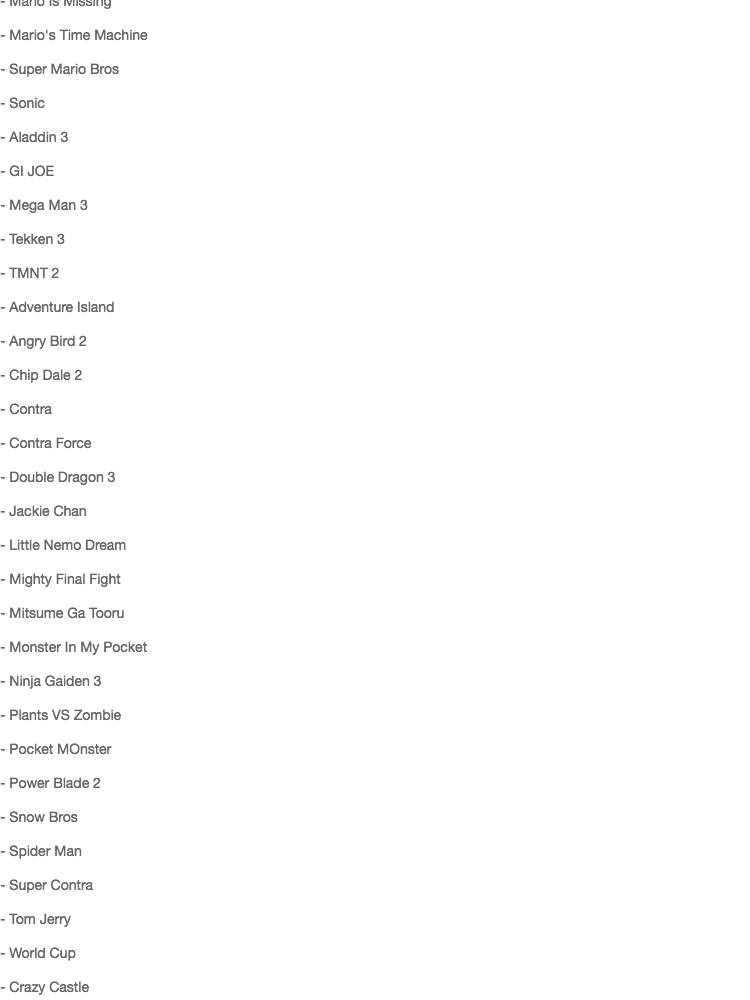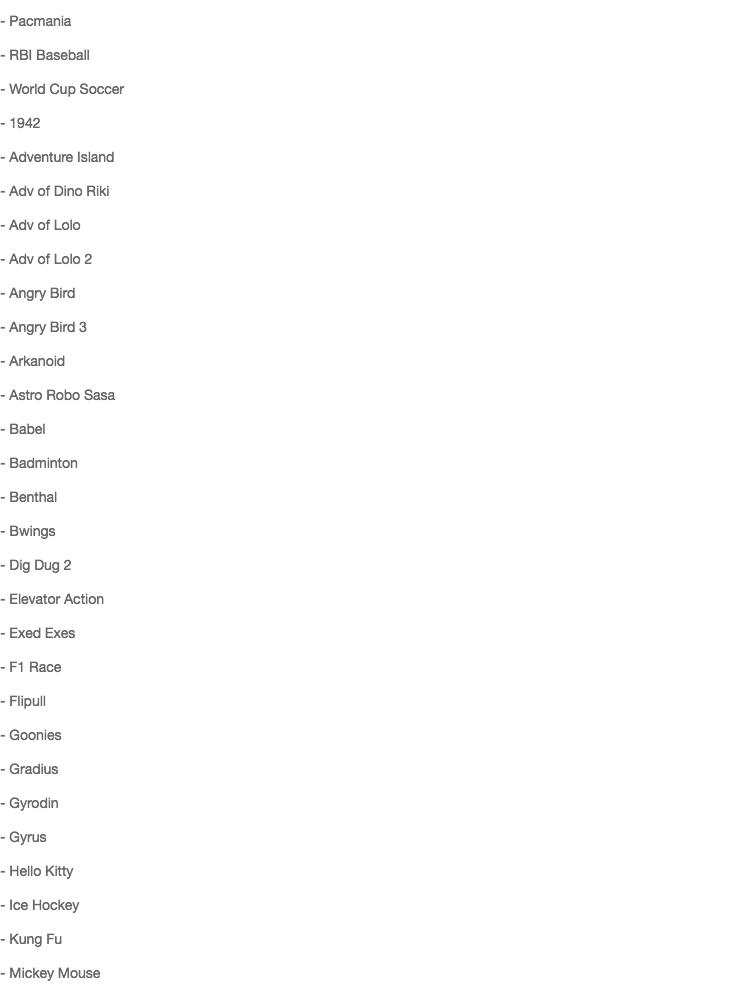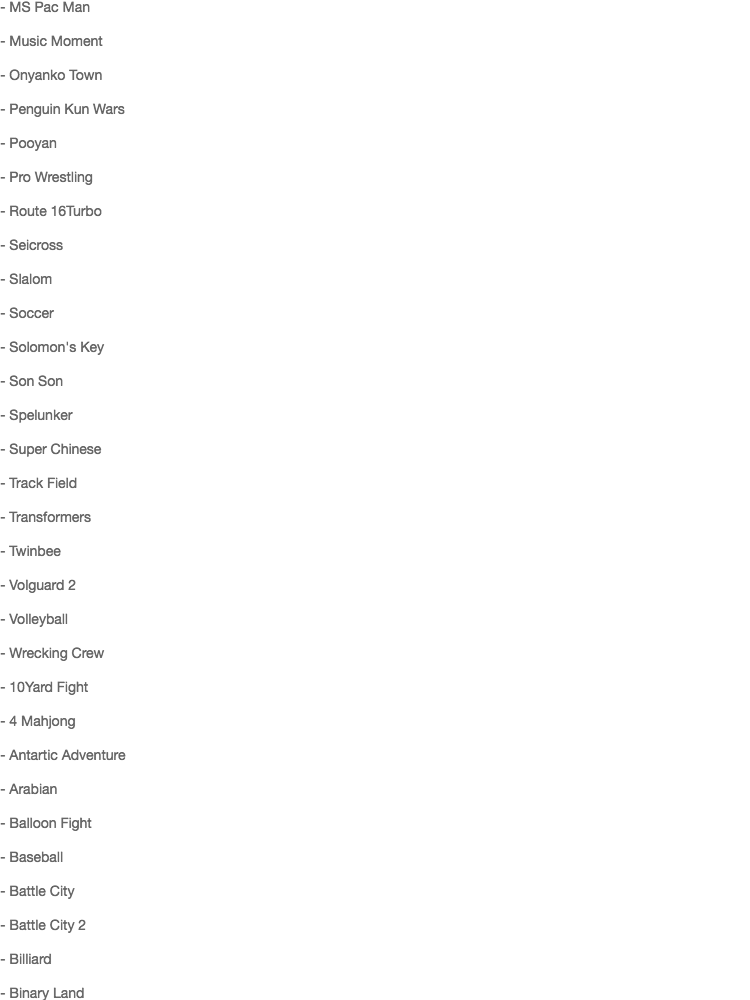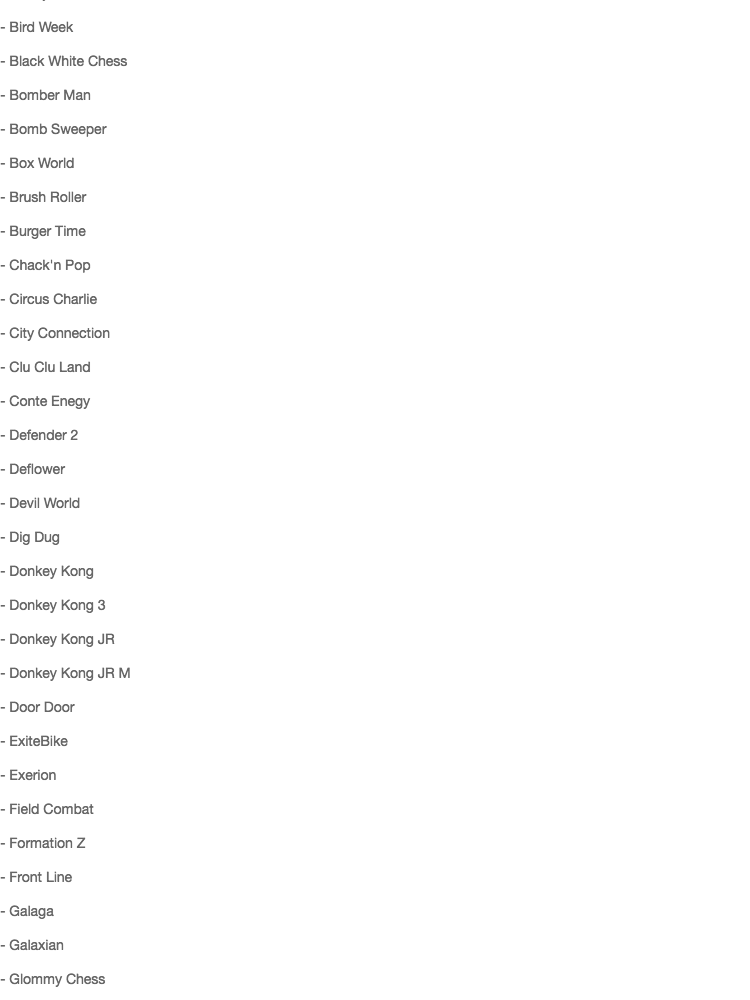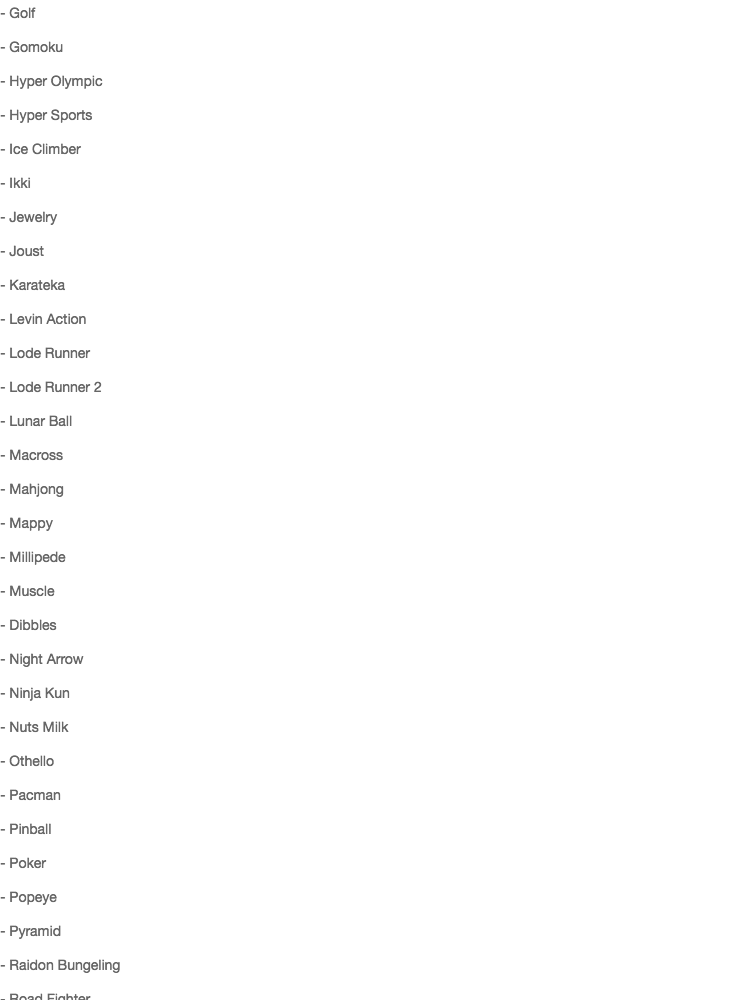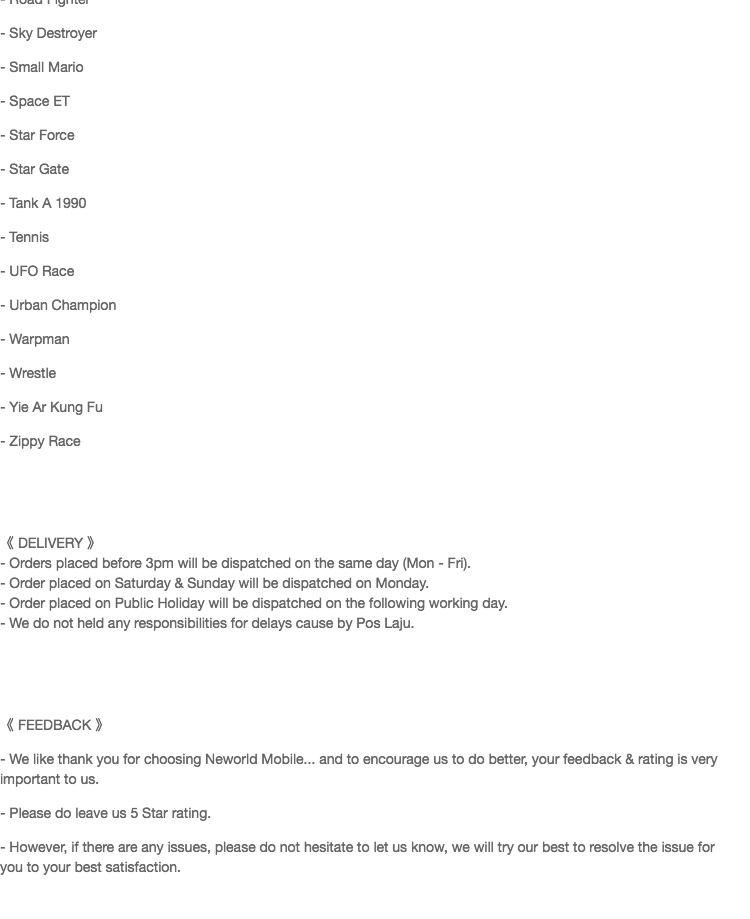 | | |
| --- | --- |
| Brand | Description |
| History | Color sit amet, consectetur adipiscing elit. In gravida pellentesque ligula, vel eleifend turpis blandit vel. Nam quis lorem ut mi mattis ullamcorper ac quis dui. Vestibulum et scelerisque ante, eu sodales mi. Nunc tincidunt tempus varius. Integer ante dolor, suscipit non faucibus a, scelerisque vitae sapien. |
Compare Products
You have no items to compare.